V. Kashin and L. Sokolshchik took part in the first scientific and educational camp of ACONA 2022/23 academic year
Director of CCEIS V. Kashin as a speaker and associate professor of the Department of Foreign Regional Studies, researcher of CCEIS L. Sokolshchik, as an invited expert, took part in the first scientific and educational camp of the Academy of Arms Control Negotiations (ACONA), which was held from August 15 to 19 in an online format. The start of a new cycle of the project was preceded by a lot of preparatory work. For almost three months in the weekly mode L. Sokolshchik together with colleagues from MGIMO, Harvard University, the Woodrow Wilson Center, the Frankfurt Peace Institute, and the University of Iceland, participated in the formation of the program and the content of the camp events. During the camp, discussions, master classes and speeches by leading world experts in the field of strategic stability and global security, trainings on conducting international negotiations and resolving the most pressing issues of modern international relations were organized for project participants from the USA, Russia, Europe, Asia during the camp.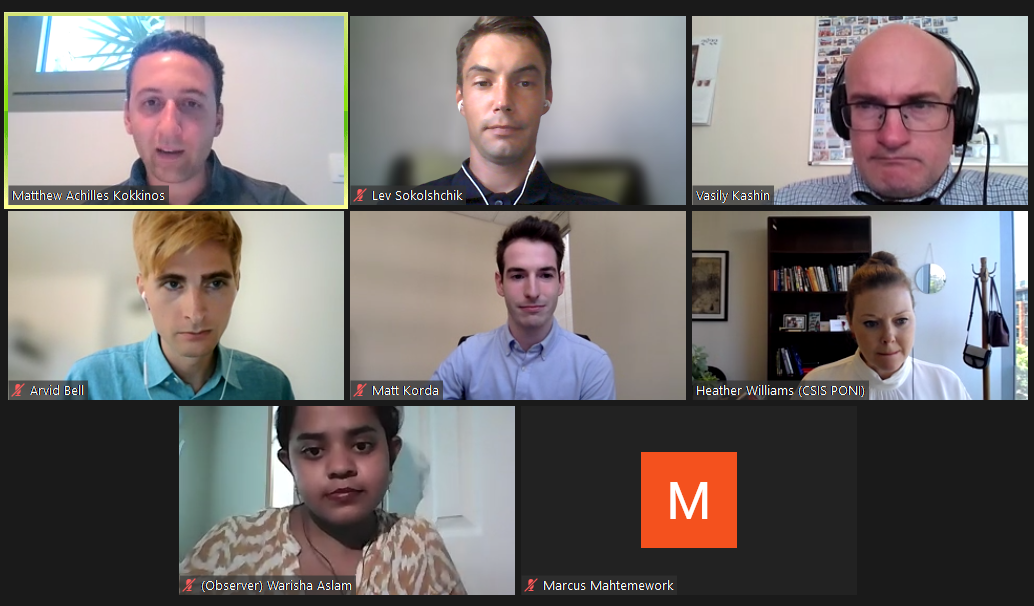 As part of the program of the fourth day of the camp, V. Kashin made a presentation on the impact of modern technologies on maintaining a system of strategic stability, nuclear deterrence and arms control at the session "Threats and Opportunities? Arms Control and Emerging Technologies". Matt Korda, Senior Fellow and Director of the Nuclear Information Project of the Federation of American Scientists, and Heather Williams, Senior Fellow, Director of the Nuclear Project at the Center for Strategic and International Studies, also took part in the discussion. After a series of presentations, the ACONA listeners were given the opportunity to ask questions to the experts. 
The ACONA program involves holding three scientific and educational camps during the year, between which the project participants in small groups under the supervision of scientific leaders are engaged in research in the chosen problem area. The next camp is scheduled for early January 2023. The third camp will be held at the University of Iceland in May 2023 in person.
The Arms Control Negotiation Academy (ACONA) is an international scientific and educational project, originally organized by the Higher School of Economics, the Center for Russian and Eurasian Studies at Harvard University (USA), the Woodrow Wilson Center (USA), the Frankfurt Peace Research Institute (Germany), Höfdi Reykjavik Peace Center at the University of Iceland (Iceland), MGIMO.