P. Pizzolo's book presentation "Eurasianism. An Ideology for the Multipolar World"
On the 18th of November, the CCEIS held the presentation of the book "Eurasianism. An Ideology for the Multipolar World" by Dr. Paolo Pizzolo, Post-Doctoral Research Fellow at the CCEIS, HSE University. In his presentation, Dr. Pizzolo examined the doctrine of Eurasianism from a geopolitical, strategic, and philosophical point of view and presented to the audience a historical digression into the history of this idea. He also described in detail an international order based on the principles of multipolarity and alterglobalism, to which the concept of Eurasianism could lead.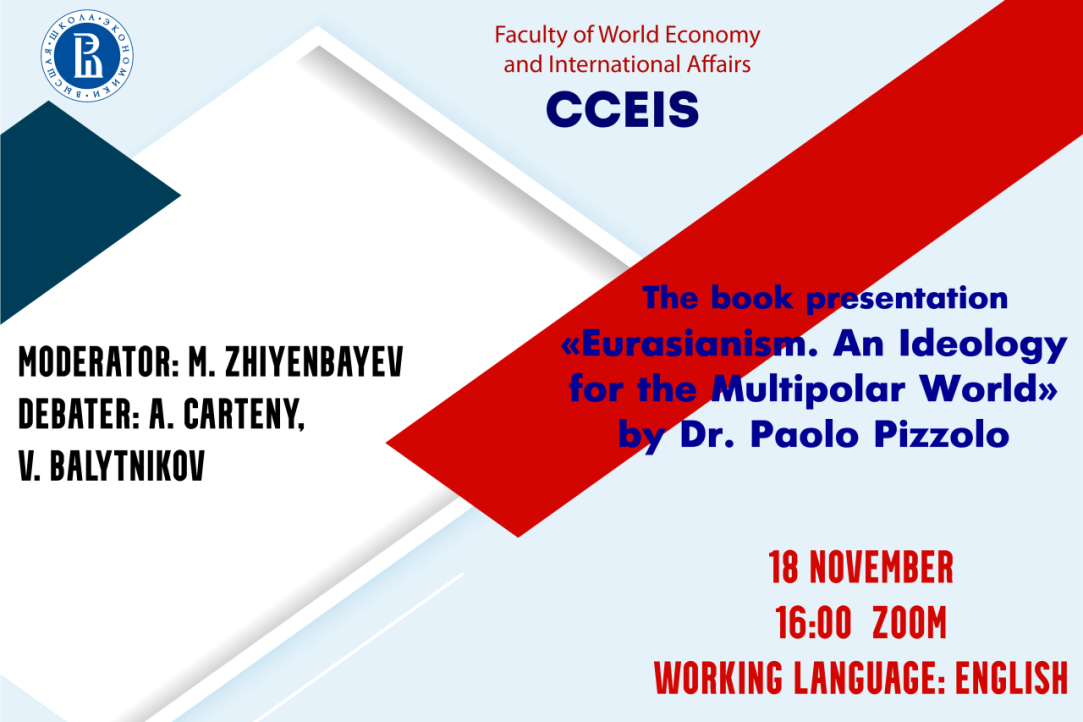 Presentation was followed by a discussion opened by:
Prof. Andrea Carteny, Ph.D. in History of Europe, Associate Professor, Director of the Interdepartmental Research Center for Cooperation with Eurasia, the Mediterranean, and Sub-Saharan Africa (CEMAS), Sapienza University of Rome.
Vadim Balytnikov, PhD in Law, Director of Moscow Region State University Center for Territorial Government and Self-Government, State Councilor of justice of the Russian Federation (1st class).
The moderator was Miras Zhiyenbayev, Visiting Fellow, Centre for Comprehensive European and International Studies, HSE University.
The recorded version of the presentation is available via the link